Dear ParaViewers,
I have got a question about subtracting slice results. I have two simulation results: results.foam-1 and results.foam-2. And I sliced those results at 1.5m of Z axis for each: Slice1 and Slice2.
Slice1 from results.foam1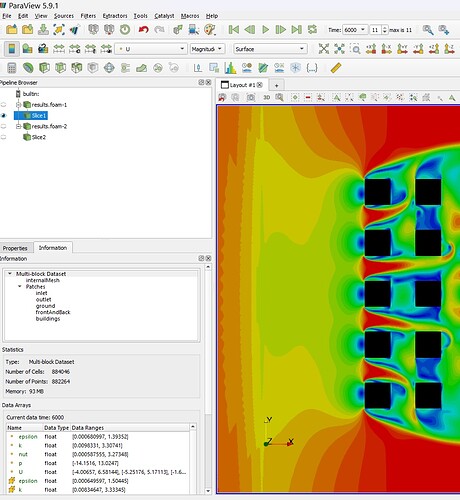 Slice2 from results.foam2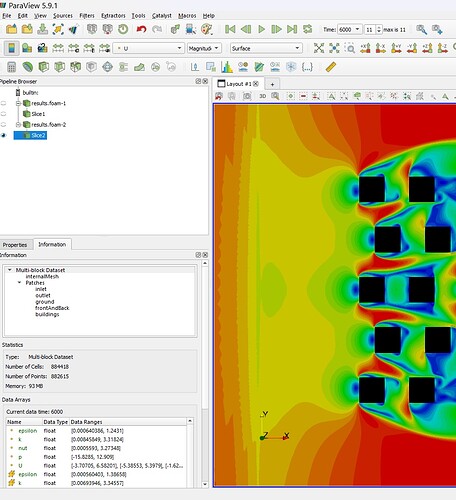 I want to have the result that Slice 2 is subtracted by Slice 1. So, I'd visualise the difference of Umagnitudes between them. And I'd represent Umagnitude based on Cells, not points.
Do I have to do with calculator filter or python calculator filter? If so, how can I do that? Can anyone please let me know the fomula for the calculator or python calculater?
Please help.