I am trying to employ Surface LICs for the visualization of flow features, but the lines that I get don't make much sense to me.
Strikingly, the LIC texture does not rotate with the surface in regions with low magnitude (blue):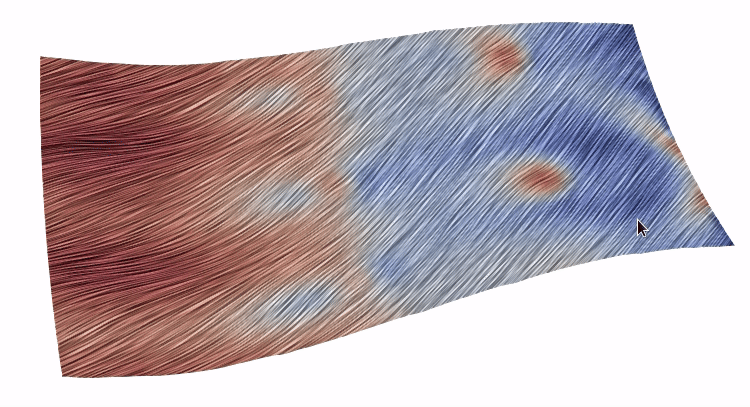 Also, the texture is unaffected by the choice of input: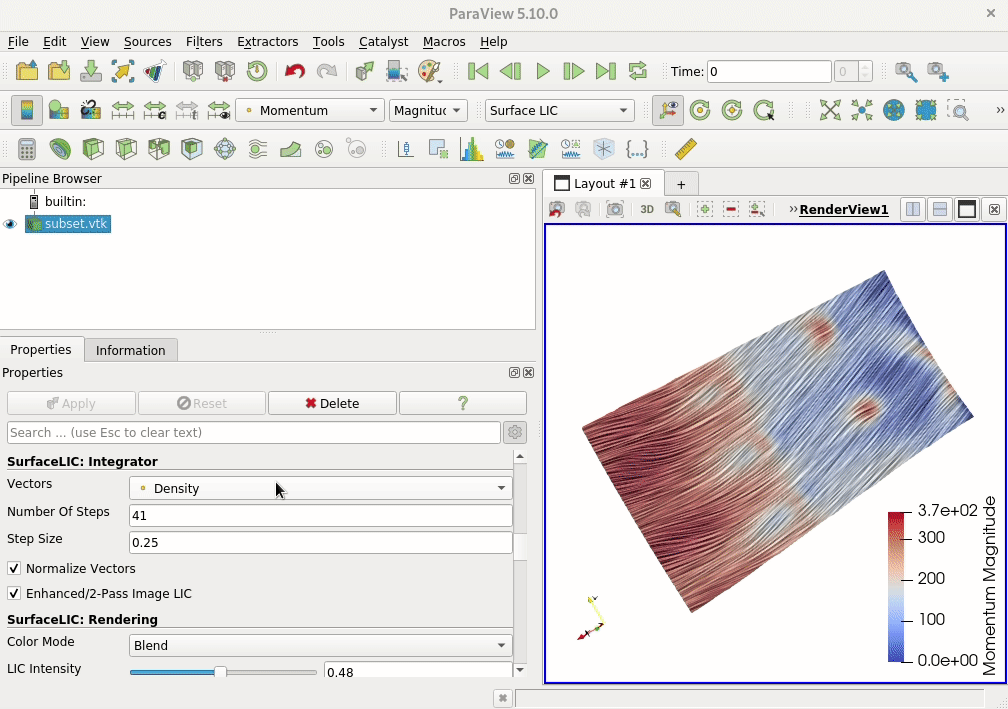 Am I missing something? I have never used LIC before, but I went through pretty much all the settings I could find.
I am using the current binary release ParaView-5.10.0-MPI-Linux-Python3.9-x86_64.tar.gz


This is the data I am using in the demo (Provided by Boston University TechWeb):
subset.vtk