The output from my modelling software doesn't define every particle at every time step and it seems to be causing havoc with two filters:
Temporal Particles to Path-lines filter: No path-lines drawn for particles if they aren't defined for consecutive time steps, even if the particles new position is defined in a subsequent time step.
Temporal Interpolator: No interpolation, for the same cases as above.
e.g. for a very simple case with three particle and five time steps where particle 1 and 3 are defined at all time steps, but particle 2 is only defined at the first and last time step.
What I get for timestep 1, 2 and 3: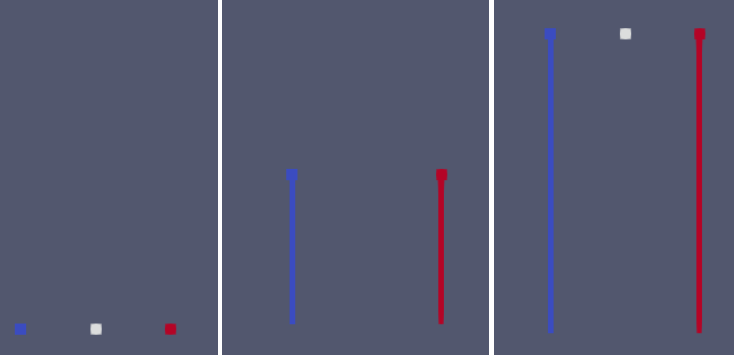 Particles 1 and 3 interpolate and have have path-lines, but particle 2 does not.
Is the simple answer to this that those filter really require every particle to be defined at every time step? Or is there a way to make those filters work under these circumstances?