I have a csv data organized like in the first enclosed picture, with resistivity/conducivity data organized in a table.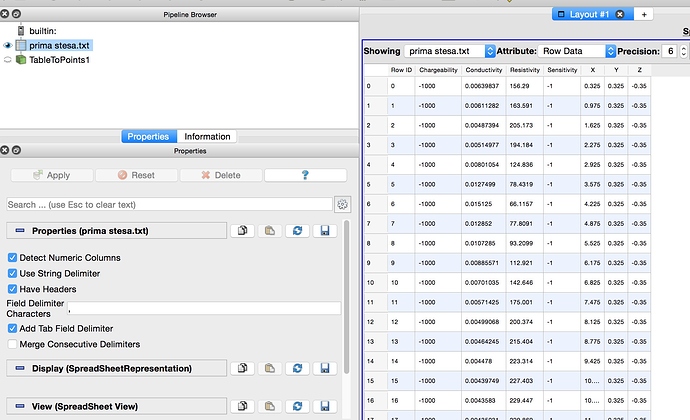 I have added in my work flow a tableToPoints filter using the values in the conductivity column for the color.
Now, as soon as I try to visualize e possibile surface as shown for instance in this video: https://www.youtube.com/watch?v=UMnIwdQhZE4
I get no result.
here is the relevant picture.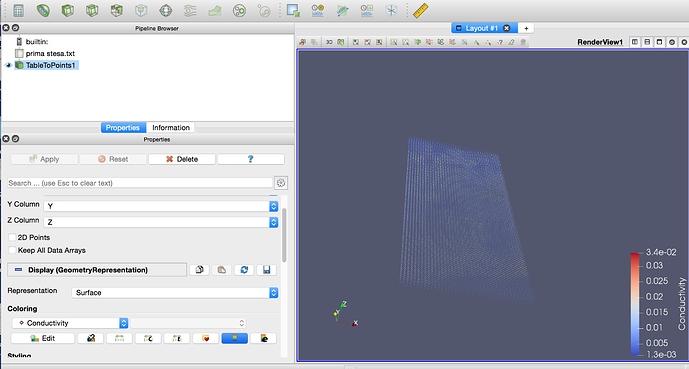 The "Isovolume" or the "contour filter" do not reach the goal.
Is there a filter or a setting I miss ?
as a second step it would be nice if the software would showing the whole range of colours, and it si not, regardless how I rescale the data to a custom range.
Thank you in advance for any explanation and you patience.