Hello all,
As I work to put a ParaView scene into an HTML page, I've encountered another issue, which is that when I use the advanced option to embed a Glance/vtkjs export into a ParaView Glance base HTML, I'm not getting the actual data view.
I do get part of the side control options, but even that seems to be not rendered as expected (see embedded image – I hope).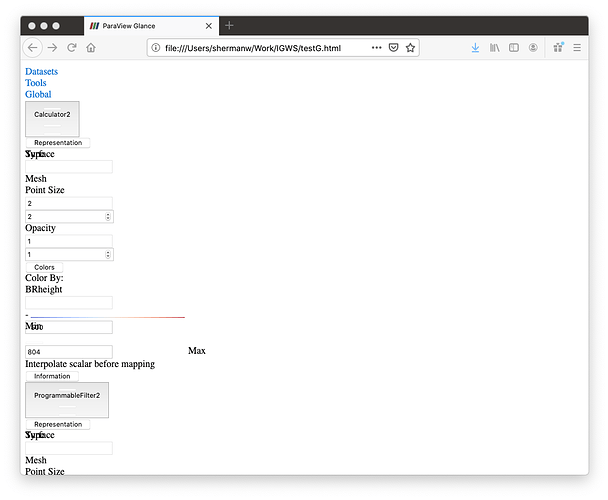 I tested this both with Firefox 72.0.1 on MacOS 10.15.1, and pretty much the same on Safari 13.0.3.
Thanks again,
Bill