Hello,
I am trying to represent U Magnitude data in SpreadSheetView of Plot Over line. Please refer to the image below.
In the graph, U Magnitude is represented. But when I hit the button for SpreadSheetView, only Ux, Uy, Uz values are listed but U Magnitudes are not shown.
When exported to a csv file, the same representations without U Magnitues.
Can I add a column for U Magnitude on SpreadSheetView?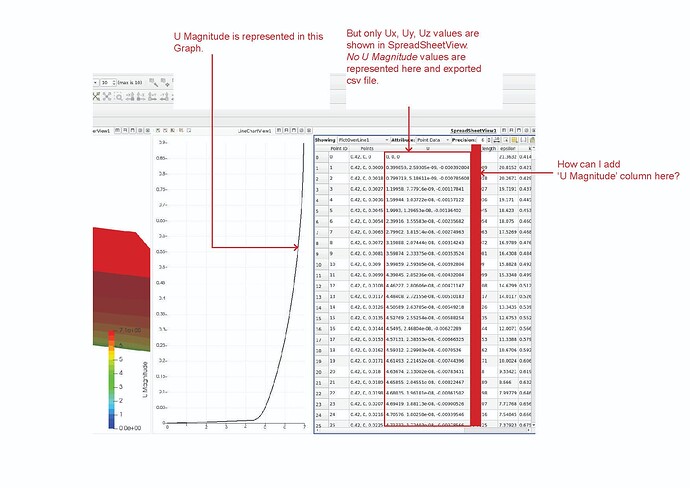 Please help,
Thanks.