I tried to install ParaView-5.9.1 in Ubuntu but cannot launch. Initially it was giving QT error:
qt.qpa.xcb: could not connect to display
qt.qpa.plugin: Could not load the Qt platform plugin "xcb" in "" even though it was found.
This application failed to start because no Qt platform plugin could be initialized. Reinstalling the application may fix this problem.
Available platform plugins are: xcb.
error: exception occurred: Child aborted
I tried to reinstall QT and don't know not it is giving other errors as attached in the image.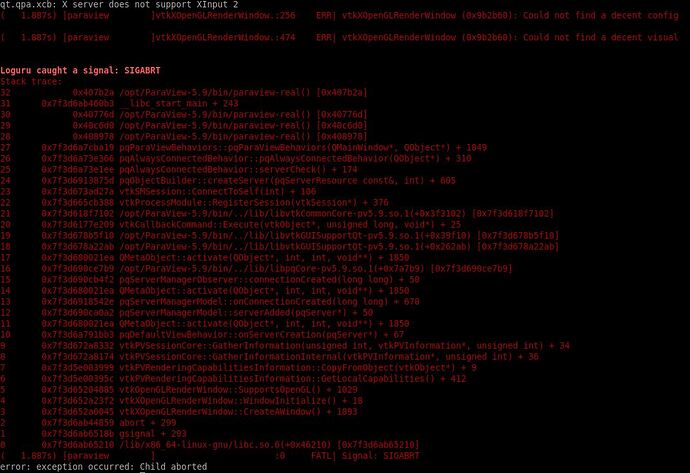 Although I can launch the ParaView by using paraview --mesa.
But its giving warning
qt:qpa.xcb: X server does not support XInput 2
VisRTX 0.1.6, using devices:
0: Quadro RTX 8000
Could you please advise
Thanks
Abhishek