Good Afternoon.
I am new to Paraview, and am looking for a suggestion on how to extract 3d data using an nrrd label map.
I have created an NRRD label map file that contains labels for the internal structures of an object that I have used to generate a FEM simulation. I want to extract certain internal features from the simulation results using a mask derived from the label map. Unfortunately, I am not seeing documentation that describes how to do this.
The regions that I wish to extract from the output vtk file are shown here.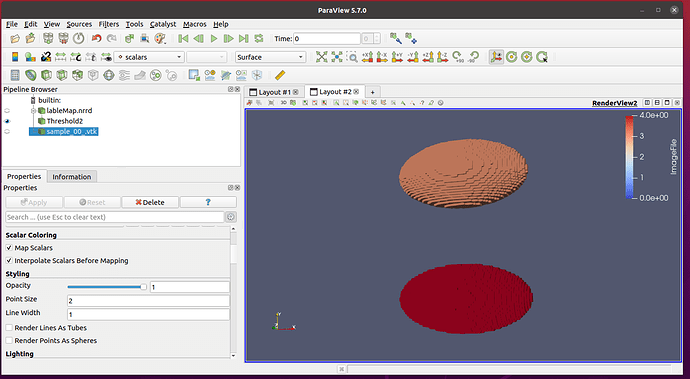 I wish to use the above regions as filters to extract data from the interior region of this object;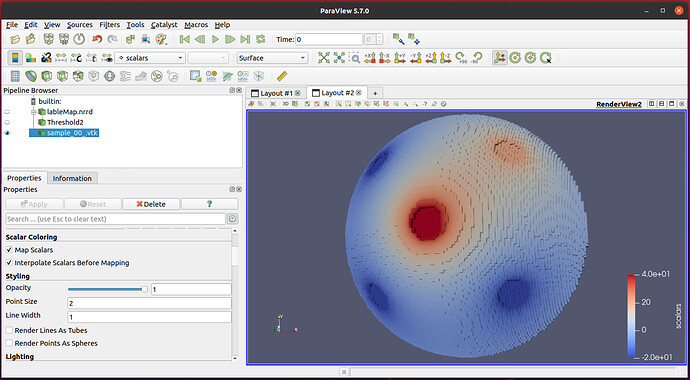 I look forward to your help and advice.
Doug