Hi,
as a new Paraview user I'm trying to understand the different "volume" rendering options.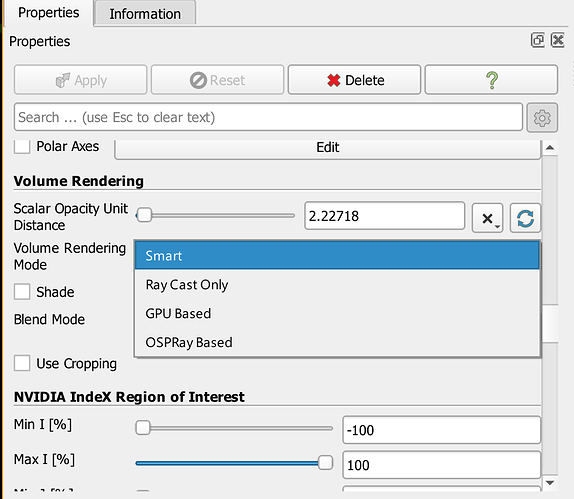 It says: : Smart, Ray Cast Only, GPU Volume, OSPray Based,
but I think it really is (should be):
Ray Cast Only CPU Based
OSPray CPU Based
GPU Based
with "Smart" choosing one of the above, depending on… ???
Now, there is another GPU Volume rendering mode offered by NVIDIA's IndeX plugin, but that seems NOT the same as "GPU Volume", and can not be selected as a "volume mode" but only through global rendering representation.
Quite confusing, and unfortunately not well documented, or not at all.
Maybe someone more experienced can shed light on it.
Steffen