Hi,
I'm trying to view an image file (.vti) in wich each areas are identified by a unsigned int value (between 1 and 500 for instance). Unidentified areas have 0 as value.
When I use a volume representation of the data, i can't clearly see areas identified by number 1 or 2 since I put opacity of 0 to 0.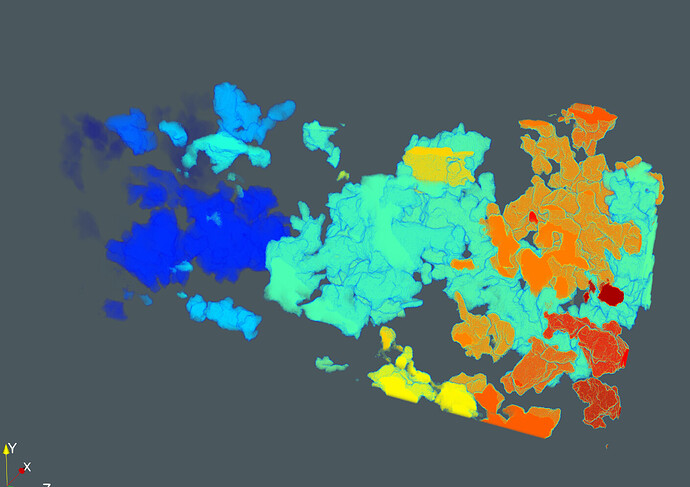 At the contrary, if I put opacities of areas from 1 to 500 at 1, and interpolation is done between void area (0) and others → almost everything look the same :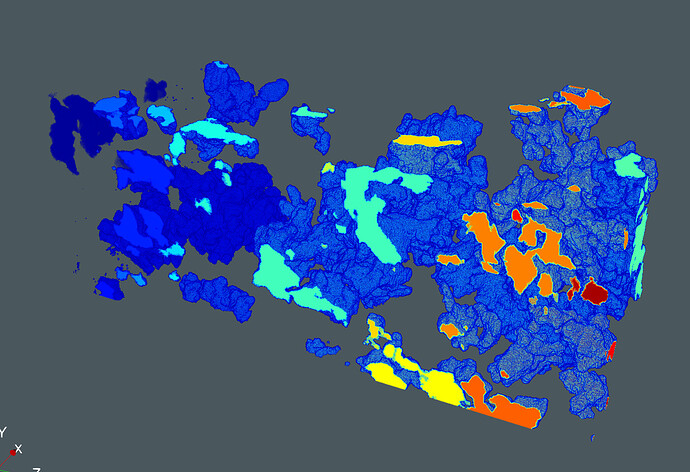 I tried to use the "interpert values as categories" button but it seems to do nothing while using a volume representation.
Anyone knows how to get rid of the interpolation of how to look at these kind of data ?
Thanks by advance,
PS: a sample data can be downloaded here ftp://ftp.cea.fr/incoming/y2k01/chupin-sylvain-1621518551/32bits_labels_0.vti