Hi,
I am a beginner in paraviewweb and I am trying to setup the very basic configuration. However, when I follow the steps in the installation guide under " Creating your own project", I have this error,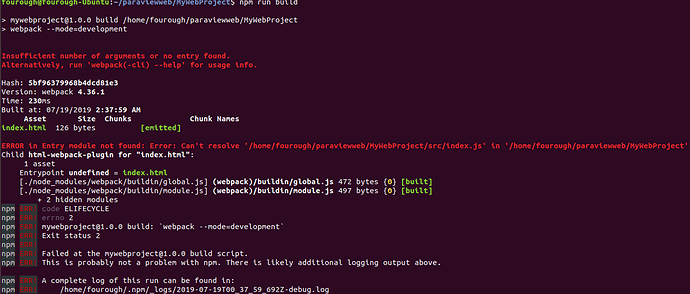 The out put of
node -v : v10.16.0
The out put of
npm -v : 6.9.0
And both nodejs and npm are installed by nvm.
I would appreciate it if some one help me out of this.