Hi. First of all, I'd like to thank all people behind ParaView. I have two questions about visualizing the 55x55x55 array stored in the HDF5 file attached (00080.vsh5):
It can't be volume-rendered in ParaView (version 5.11) directly. I mean I just see a blank screen. I have to first apply a threshold filter removing all values below, say, 1E-10. Then it can be volume-rendered. Why? I don't face this problem with VisIt.

Volume-rendering in VisIt can be done with a method named "Ray casting: compositing", which has an option named "Kernel Based". It produces good quality and quite smooth images, suitable for publication (see the image attached, produced from the same array). But I haven't been able to obtain images of similar quality with ParaView so far. What are the best options for volume-rendering with high quality in ParaView?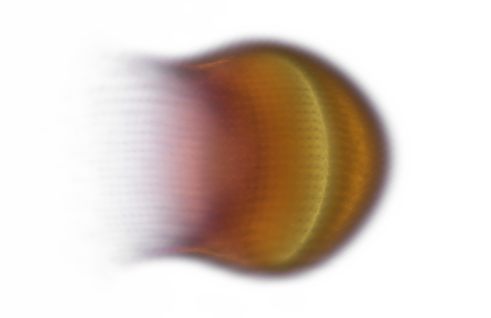 00080.vsh5 (652.6 KB)
Thanks