Why do the Points and Wireframe display representations only show external faces for vtkImageData and vtkRectilinearGrids? When I select Wireframe/Points, I want what the Extract Edges filter produces. And when I select Points, I want to see all points in the data set. Am I missing something here?
Also, why is there no option for Volume rendering for vtkRectilinearGrids?
Points/Wireframe Examples
To reproduce, use the Fast Uniform Grid source
This is what I expect when selecting the Points representation. (I got this by applying an Extract Edges filter. This routine is a bit cumbersome and after generating that data object, I can't use it down the pipeline).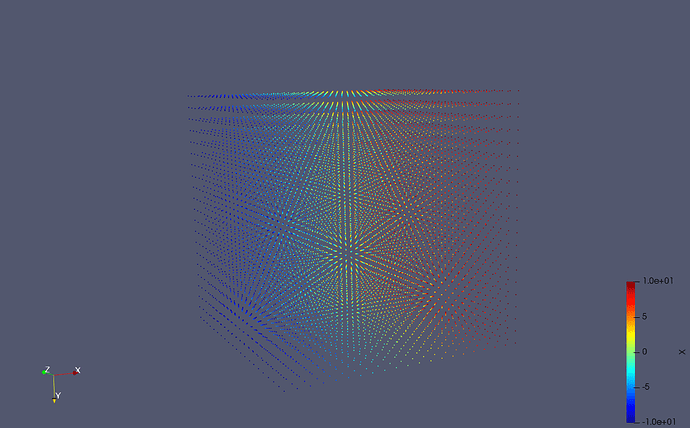 This is what I get when selecting the Points representation for vtkImageData (not very useful/insightful):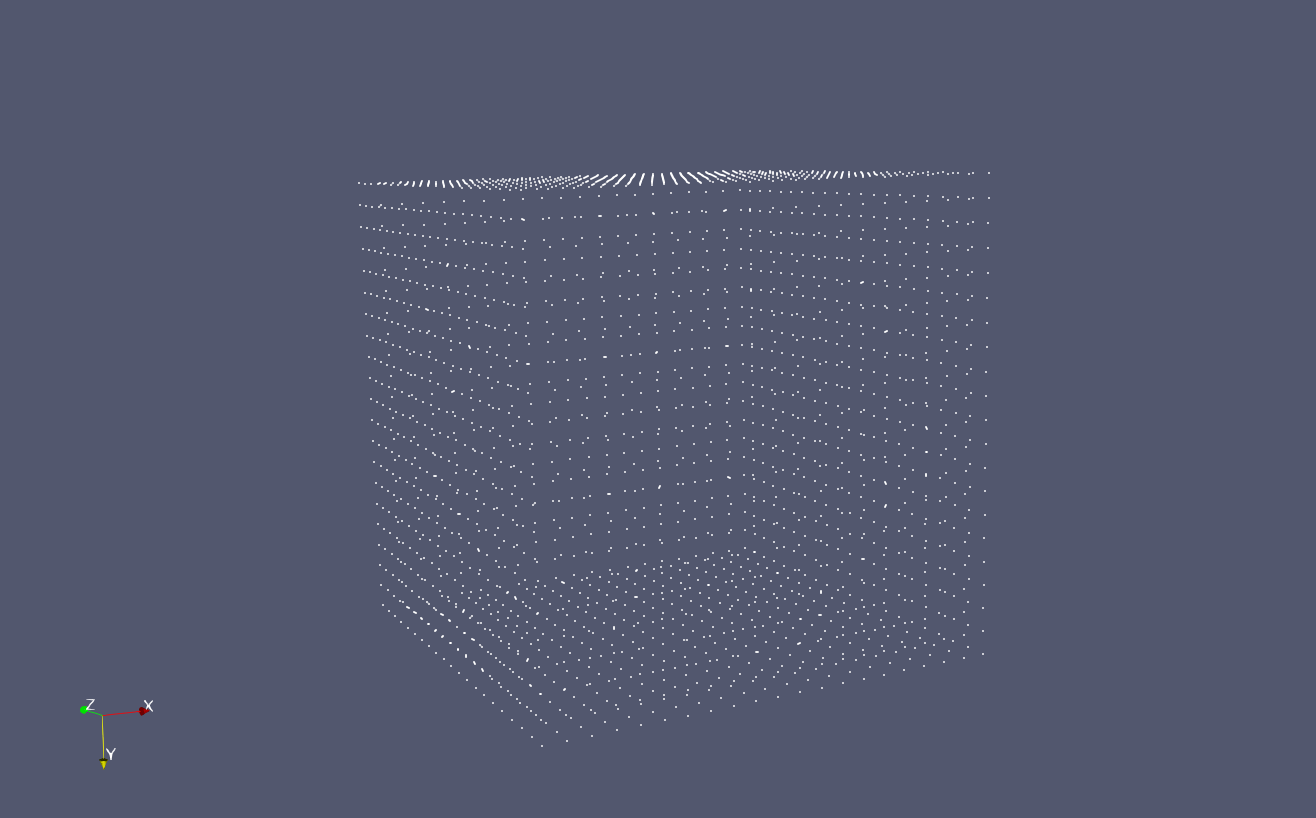 and similarly for the Wireframe representation: