Hi, hope I'm not missing anything simple but is there anything one should call on an object before running GetDataInformation().GetBounds() in pvpython on an object?
In the GUI when you do a box clip, if you hit Reset Bounds, the Box Parameters seem to give the bounds of the object, but for some reason, in pvpython the zmax bound does not match. (xmin, xmax, ymin, ymax, and zmin match that in the GUI, however.)
For example, for this file:
In the GUI, I get: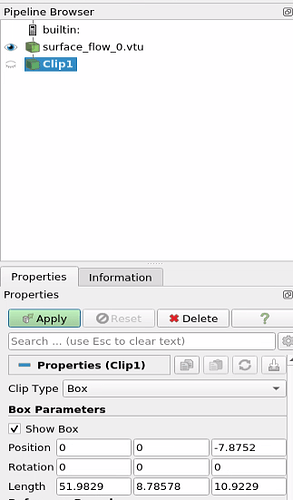 but using pvpython:


I also tried running Show(surface_flow, RenderView) before getting the bounds but it still gets zmax wrong for some reason. I'd appreciate any advice! Thanks.
EDIT:
Forgot to add the sample dataset: surface_flow_0.vtu