This post is here to talk about a new button to zoom close to the active data.
The already existing "Zoom To Data" button computes the camera distance as a constant that depends on the radius of the bounding box. The problem with this behavior is when the user wants to view a data described by an elongated bounding box : when the view is oriented along the direction of the bounding box, the button do not really "zoom" to data as the distance of the camera is very large due to the size of the bounding box.
The image below explains this behavior. Each column represent 3 angles of view of a fixed length cylinder (length = 1 to length = 100 from left to right). You can notice that in the bottom image of the longest cylinder, the view could zoom in a lot more to fit the data).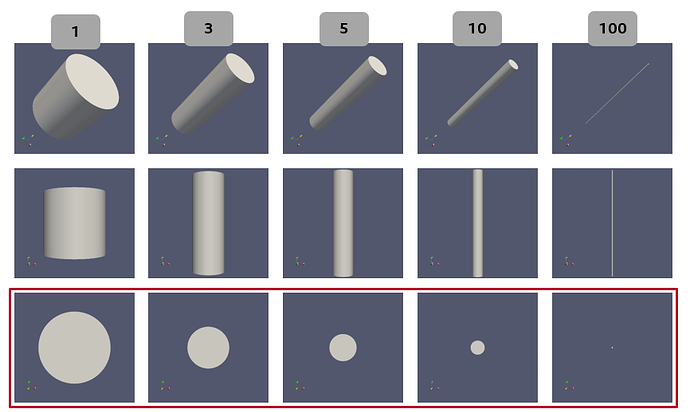 We propose here a new button "Zoom Close To Data" that fits the data in the screen in the direction of the view. The image below compare the button "Zoom To Data" (top row) and "Zoom Close To Data" (bottom row) for a cylinder with a length = 100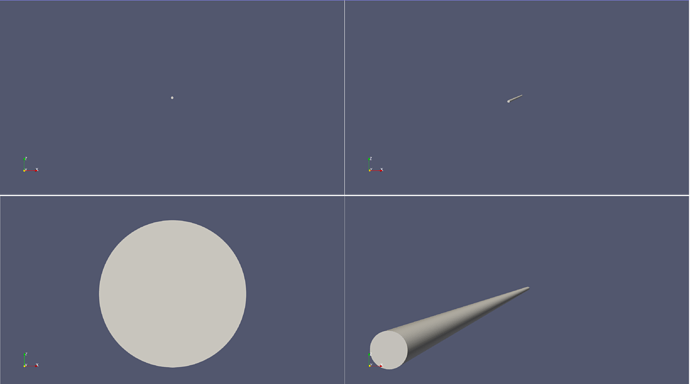 Feel free to discuss / share your ideas about this !