I have a spherical surface with a scalar field on it, as shown here in 3d and in a cross section: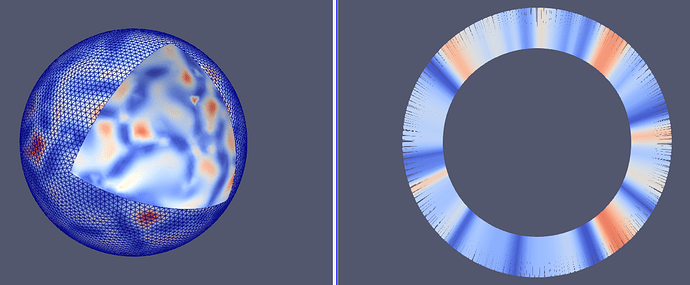 I would like to give the surface a thickness, so that it looks more like this (surface has thickness and there should be no artifacts in the cross section):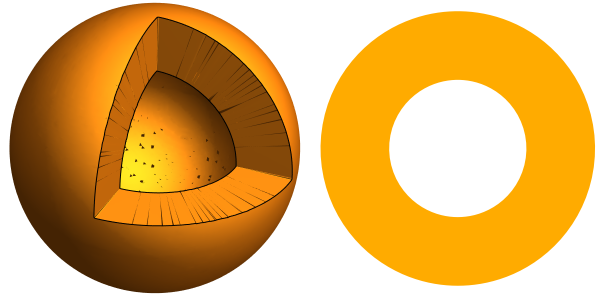 What has not worked so far is:
Change line width: Under Styling > Line Width. This has no effect on the 3d view. It only changes the width of the line in the cross section. However, the larger line thickness leads to tiny evenly spaced dark artifacts.
Extrusion: After applying Extract Surface, the Linear Extrusion filter can move the mesh surface in a direction, but it is constant for each element of the mesh. Is it possible to set the extrusion direction as the surface normal?
Is there another way/filter available to achieve this?
I attach the geometry and the paraview state file:
sphere_surface.vtu (706.5 KB)
surface_thickness_issue.pvsm (699.2 KB)