Hi All,
I am loading the following vtkjs file on Paraview Glance. Everythng works fine except the dataset named "Grid". I have added two scalars to this data and they can be seen in Glance.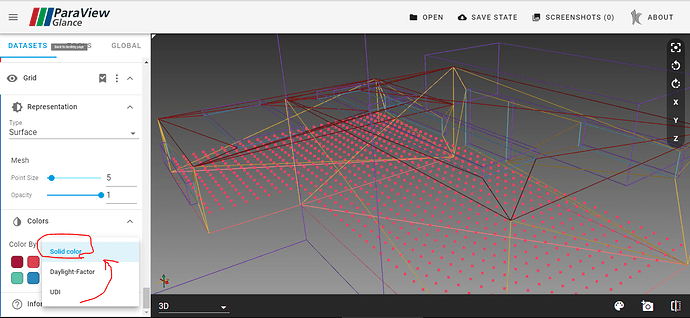 The question is why I don't see the scalar loaded when I see in the index.json file that for this dataset "colorByArrayName" property is set to one of the scalars?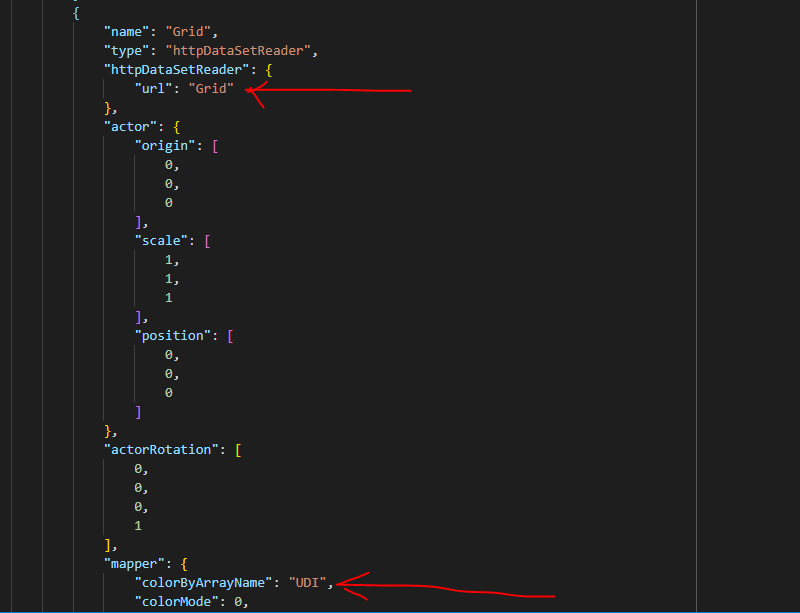 I would also share that this works fine when instead of Points, I use Polygons as a grid.
I have attached the vtkjs file and the zip file that I used to make this vtkjs below;
test.vtkjs (18.3 KB)
test.zip (18.0 KB)