Hi,
I cannot get ParaView to export a simple animation on on Windows 10 Home, ParaView v5.9.0-RC1. The steps to reproduce my problem:
Imported the ParaView example can.ex2 that is provided with the software:
Applied a temporal interpolator filter
Set the animation time to 15 seconds 'Real Time'
File > Save Animation > Save as AVI > OK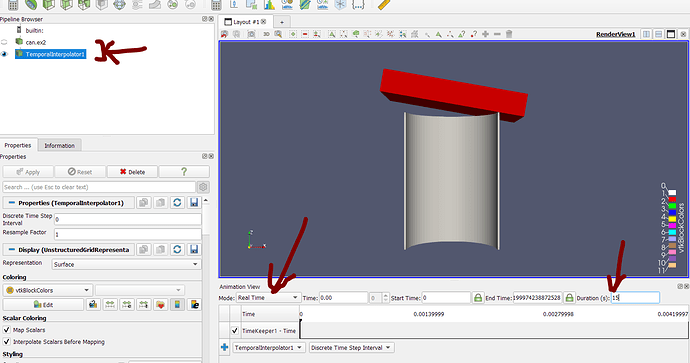 The program crashes every time. Any ideas how to troubleshoot this?