I have multiple large .csv files that I need to convert in ParaView. I have followed the following steps:
Open.csv file, Apply
Filter → Table to points, Apply
Filter → Delaunay 3D, Apply
I have also tried:
Open .csv file, Apply
Filter → Table to Structured Grid, Apply
Both the Delaunay and Table to Structured Grid results in images like this: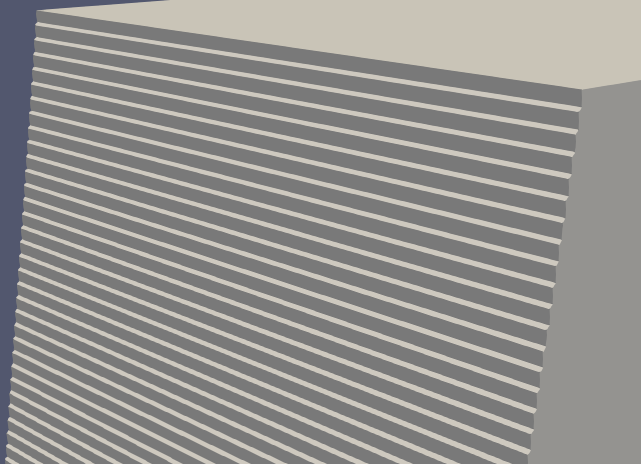 where my model has "lines/creases" across the sheared face. It should look like this with flat sheared faces: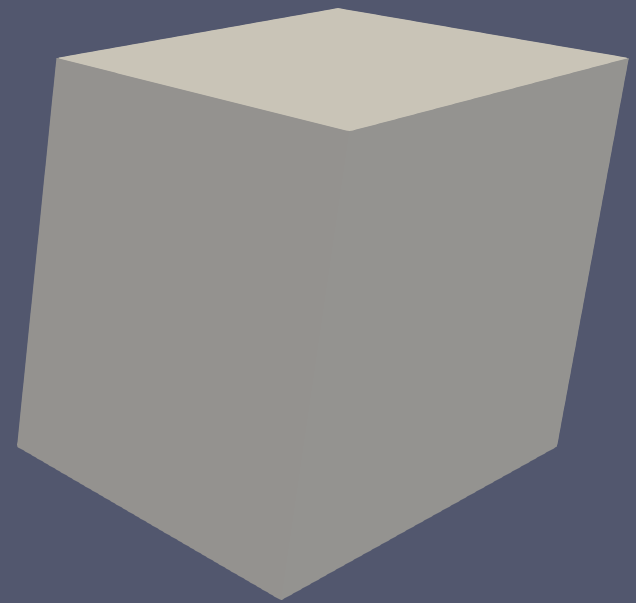 When I apply just the Table to Points filter (no Delaunay3D), there are no creases on the sheared face. So I don't think it is my data, it's the way it's being viewed/processed. Table to Points (left), Table to Structured Grid (right):

Is there yet another way to convert x, y, and z coordinates to a 3D plot? Or is there some way I can automatically convert the .csv to an .xdmf or some other ParaView file? Please help!!!