Hi, I want to manage custom viewpoints with python script.
Start Trace does not record such operations.
Context :
I have a pre-recorded custom viewpoints file (.pvcvcb) somewhere. It was recorded by clicking.
I want to load it with a script, and select alternatively one or more custom viewpoints defined in it (with script as well)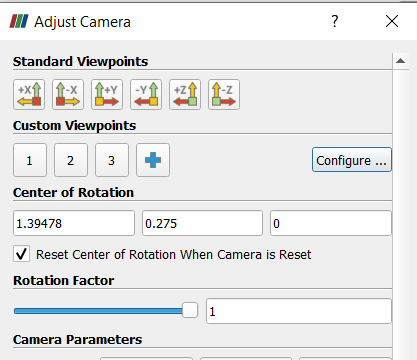 Extract of window for custom viewpoint definition by clicking
I have searched on google and Paraview website without finding such information. There are some functions like SetActiveView() but there are missing some to do the full job.
Thank you in advance for your suggestions. Best regards,
Sylvain