My request is related to a typical problem occurring in postprocessing of finite element results for plane elements such as shells for mechanical applications. Usually one would like to display sectional forces as diagrams, but plotted directly onto the 3D model, as in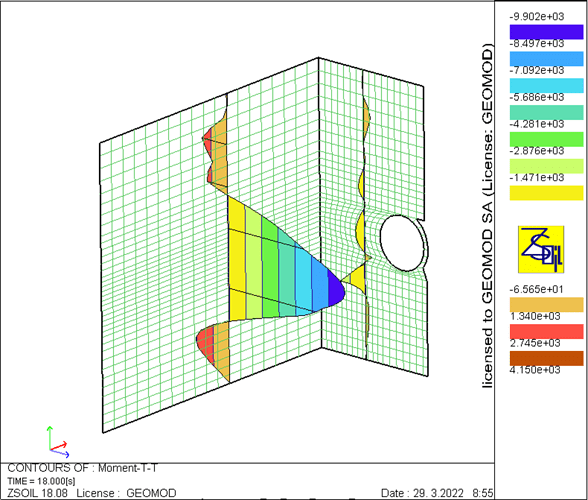 .
I can imagine that it should be feasible to create a paraview filter that can do the following:
create a cut using vtkcutter filter
select the component to display (membrane force x/y/magnitude,
bending moments, shear force etc)
scale the diagram appropriately
Similar functionality would be useful for beam/truss results, visualizing forces along the elements.
The request was submitted a while ago in the mailing list, without receiving much attention.
Thanks and best regards
Matthias