Hello,
I downloaded pykrige to interpolate the UCS point data to volume.
I followed this workflow
But when I used some codes to use this module, this error occured.


But the dll file was in the path.
I searched why this error occurs, and I finaly found that it was because of the missing dependency files for that dll file.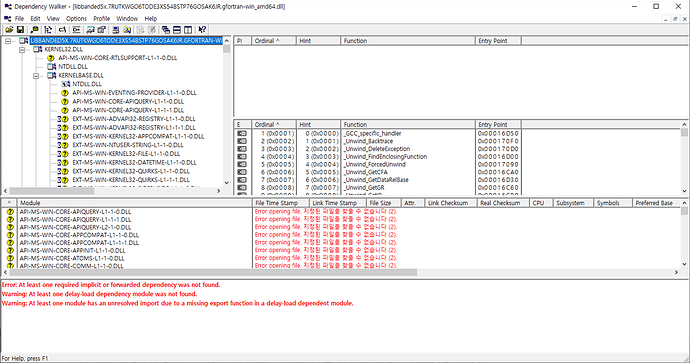 The missing files are not in my computer. I re-download several times but all was the same.
The missing files were more than 600, so I couldn't download them one by one.
Do you have some ideas about this problem?