GENERIC SOLUTION
It is possible to modify the aspect of the ParaView UI, eg like this: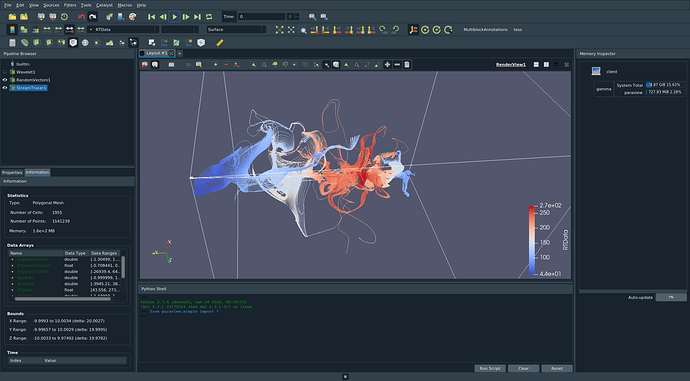 Download this Qt style.qss (49.2 KB) from QDarkStyleSheet and then run ParaView with the following argument.
paraview -style=default -stylesheet=/absolute/path/to/style.qss
On Windows, one could then create a shortcut with the command.
On Linux, one could then create a shell script with the command.
This style is not perfect, so if you improve it, please feel free to share it.
===============================================
LINUX + SYSTEM QT ONLY SOLUTION
On Linux and with System Qt only, it is possible to use Qt5ct in order to have a full integration of your Qt system stylee, like this :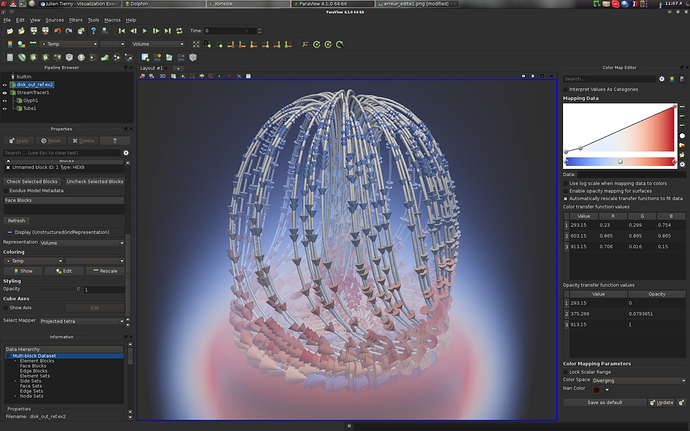 This trick works only on Linux and only if ParaView use the system Qt, e.g. when building ParaView or installing with a package manager.
This do not work with the ParaView binary release.
Install qt5ct and breeze
Run qt5ct.
Select "Breeze" style with custom "Darker" color scheme
export QT_QPA_PLATFORMTHEME=qt5ct
run ParaView