I'm having an issue loading cell centered binary tecplot data. I've attached 4 files that reproduce my issue:
quad_centered.dat: Ascii file that loads just fine.
quad_centered.plt: Binary form of previous file that does not load correctly.
quad_nodal.dat: Ascii file with only nodal data. Loads fine
quad_nodal.plt: Binary of previous file that loads just fine.
The binary files were created from the .dat files using tecplot's preplot so should be correct. They are the 2009 version (!#TVD112) format.
A clue is that the info shows that the dataset has 2 nodes instead of 4. So something is going haywire on the load.
Thanks,
Gaetan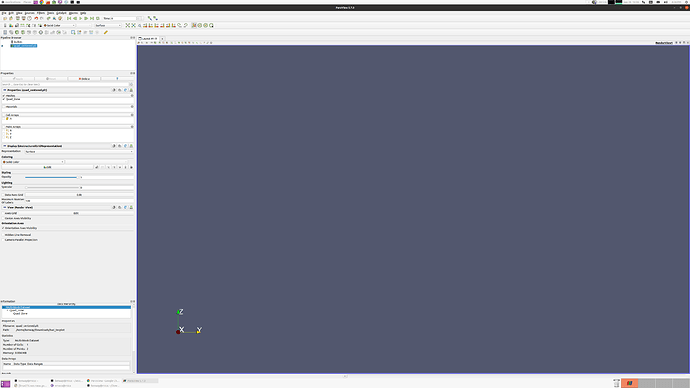 quad_centered.dat (192 Bytes)
quad_centered.plt (344 Bytes)
quad_nodal.dat (176 Bytes)
quad_nodal.plt (340 Bytes)