I am visualizing lines loaded from vtu files as tubes and I don't succeed at controlling their diameters.
The diameter somehow varies from file to file even though the display settings are the same.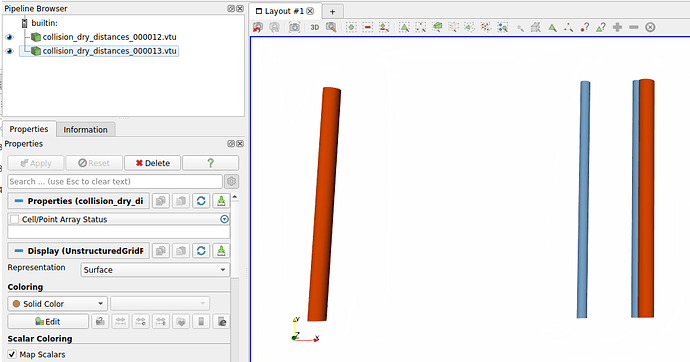 This is super weird and annoying.
I tested Paraview 5.7.0, 5.8.0 and 5.8.1.
The issue is observed with OSPRay raycaster and OSPRay pathtracer; when disabling Ray Tracing all lines have the same width.
Am I missing a setting?
Is it a known bug?
Is there a workaround?
Here are the sample files and a state file (Paraview 5.8.0) illustrating the issue:
collision_dry_distances_000012.vtu (844 Bytes)
collision_dry_distances_000013.vtu (844 Bytes)
state.pvsm (246.6 KB)
I am pretty sure now that the diameter scales with the total length of all line segments. This can easily be demonstrated by applying a transform filter: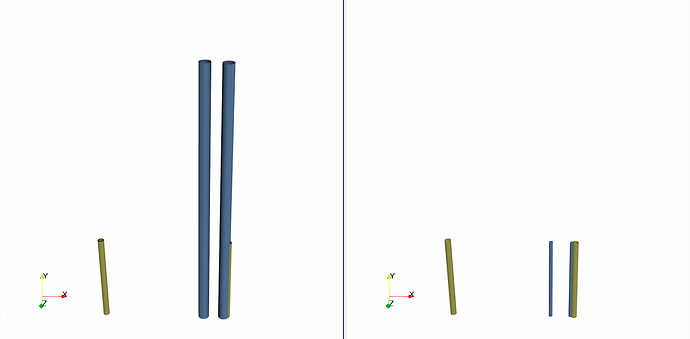 So … where can I assign the absolute, exact tube diameter?