Hey Forum,
is it possible to measure automatically the distance from the bottom to the alpha.phase 1 level end ?
I want to get the relationship between h (heigt) and Q (flux), h(Q), therefor i need a good measurment of the waterlevel.
Below is a picture of my system.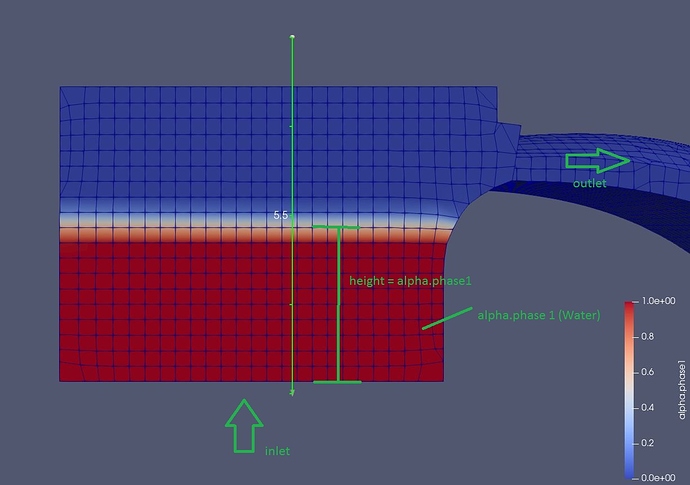 Its a very coarse Mesh, it will get finer. My idea is, to sum up the cell high where the alpha.phase1 >= 0.8 for example, is it possible ?
Best regards
Kai