Hello everyone, I want to introduce you to the new plane widget. The new plane widget has been available on ParaView-master since December 15th, 2021, and it can potentially replace the old one in ParaView 5.11. Be sure to try it out with ParaView-master.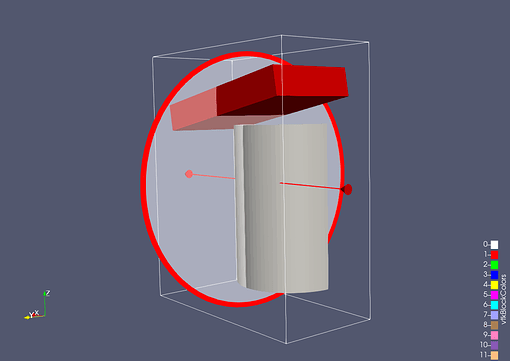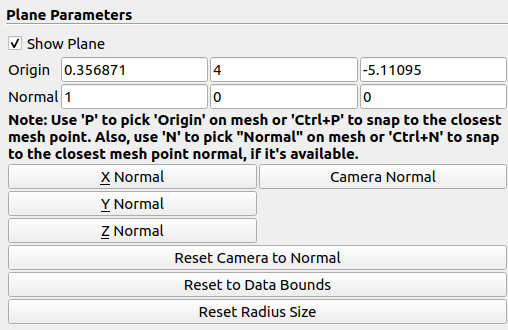 The main differences compared to the old plane widget are the following:
The shape of the plane is a disk instead of a quadrilateral.
The size of the plane's normal arrow and the plane itself is relative to the viewport size and therefore changes adaptively.

The bounding box of the clipped/sliced data limits the maximum size of both.

You can change the radius of the plane by dragging it, and you can reset it using the Reset Radius Size button.
The actors of the plane (disk, origin, arrow) are highlighted only when you touch them, and they are slightly larger, which leads to better interactivity.
The picking tolerance for the actors is also relative to the viewport size, which leads to better picking accuracy, especially when you zoom into a dataset.
Apart from picking/snapping the origin to a mesh point, you can now pick/snap the plane normal to a mesh point's normal (normal snapping requires point normals).
The adaptive size of the new plane is particularly helpful when you clip/slice a mesh, zoom to inspect it and try to (slightly) rotate. With the old plane, this would lead to moving/pushing the plane instead of rotating the mesh. With the new plane, you can now touch the mesh, because the disk plane does not occupy the whole screen, and you can change the radius size.