Hi,
I have a curved pipe with a sharp bend, and I want to integrate quantitates on a cross-section. In previous versions of ParaView, I used to make a slice on the cross-section, followed by clipping the plane with a short cylinder to get rid of parts of the mesh that were clipped elsewhere (as the pipe bends and turns in the 3D space). However, now in version 5.10.1, the cylinder clip is not cutting the plane cells properly. Instead, it is selecting the the cells inside the cylinder. Sphere clip has the same issue, but plane clip works fine, it cuts the surface mesh.
In the figure below, the green plane is the slice, and the white plane is the cylinder clip. The border of the white plane doesn't coincide with the border of the cylinder.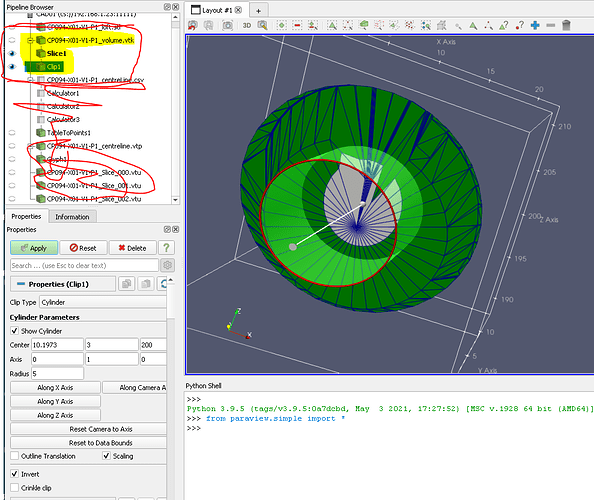 Is this change of behaviour an issue, or is it expected after any update in the last years.
Best regards,
Rudolf