Hello,
I've currently installed Salome Meca 9.3.0 with ParaView 5.6.0 on Window 10. When I'm open ParaView the hole render view is distorted permanently. Has anybody an idea how I can fix that?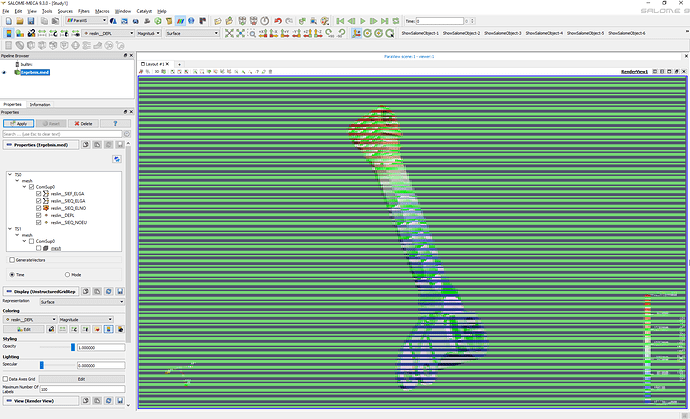 I have a NIVIDIA Quadro T2000 graphic card with the latest driver release 27.21.14.5167.
Thank you so much for your help!