This question is similar to ParaView Python Script Editor but differs in that several of the editor buttons don't change anything for me.
In particular I'd love to not be reliant on the copy/paste method for getting code into programmable sources from external files. The issue is that when I click this button nothing happens. Any tips would be greatly appreciated!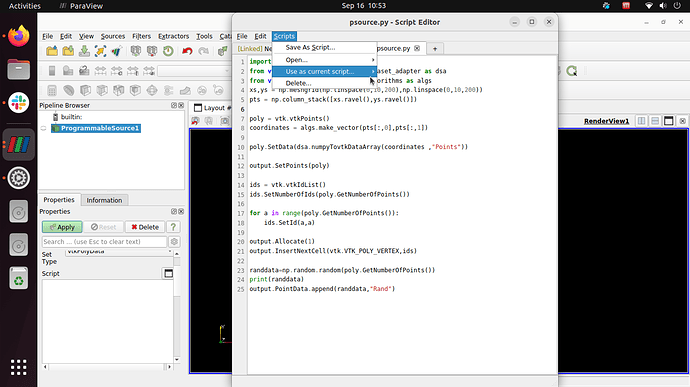 I'd also love to hear whether this is the preferred workflow for extensive use of files developed with an external editor, or if there's another method that makes paraview watch for changes to a selected file or something.