Hi there,
I have a unstructured vtk mesh with certain "group" labels as strings for the cells. When I try to color the plot by these labels using the "Interpret values as categories", the legend shows the correct categories in the model, but the whole model has the "NaN"-color.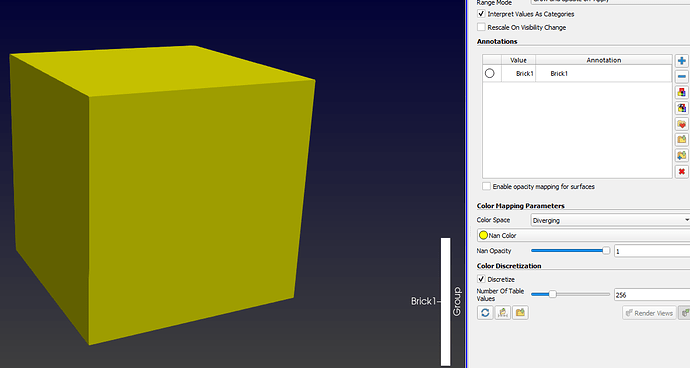 If I am not hallucinating, this used to work in earlier versions (pre 5.10). I also cannot extract these cells based on the group property:
  File "C:\Program Files\ParaView 5.11.0\bin\Lib\site-packages\paraview\detail\python_selector.py", line 90, in execute
    raise RuntimeError(
RuntimeError: Expression '(Group == "Brick1")' did not produce a valid mask array. The value produced is of the type '<class 'bool'>'. This typically implies a malformed expression. Verify that the expression is valid

Here is an attached simplified vtk file with this problem:
test.vtu (2.1 KB)
Thanks!