Could you please help in debugging the error I received when trying to load h5 files exported from Ansys Fluent? I am using version 5.10.1 of ParaView.
I am aware of this thread Reading Data from HDF5 File
and this HDF5 (*.h5) file reading in ParaView
but non of them helped.
Once tried to open the file in ParaView, I get the following reader options, tried Tecplot reader, and Fluent case reader but with no luck. Please see the screenshots below: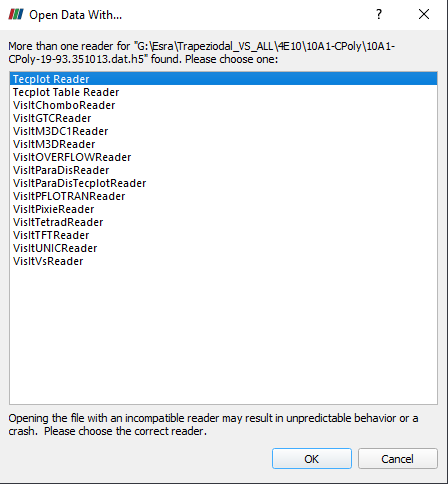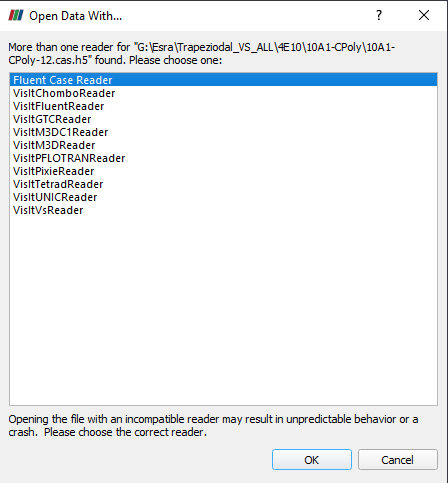 Thanks